Measuring principle / Control / FastLink®
Freecorder® BlueFox
Sets a new benchmark in TMJ recording and functional diagnostics.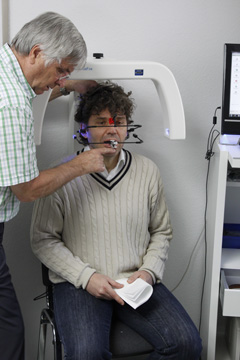 Groundbreaking, new recording technology on the basis of an innovative and very precise optical measuring method.
The Freecorder® BlueFox embodies an entirely new category of electronic registration systems. It makes everything to which you were used of a good recording instrument till now quite differently, much more simply and of course better:
Easy to use like a panorama x-ray device
Usual assembly and adjusting work is scarcely required due to FastLink® quick clutch and transfer system
Extremely simple and time-saving recording
Facile control by PC or touchscreen monitor
Connection to computer by ethernet cable
Essentially more precise than all other electronic recording devices
Time-saving, exact cast transfer to any articulator by means of bite fork only
No facebow required for exact articulator transfer
Good value for money
You will like to integrate the Freecorder® BlueFox into your daily practice routine as natural. Electronic functional diagnostics and therapy on the highest standard is now practicable across the board. Invest in the future and enlarge your spectrum of therapy. Still before your patients will ask for.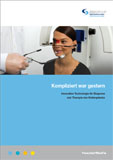 Download brochure (10 MB)